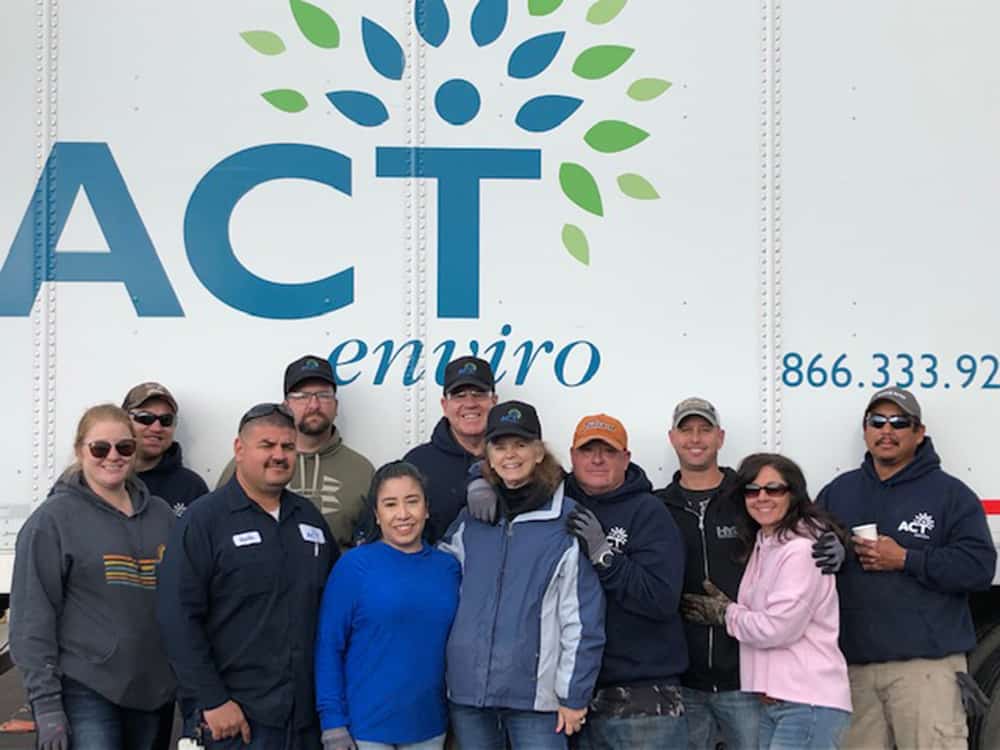 Much like
two years ago
, employees from two ACTenviro branches volunteered during their free time in honor of Earth Day. This time around, however, only one of the events was a cleanup. For the first one, Albuquerque branch manager Bruce Hehemann volunteered his and his team's services to organize and run an electronic equipment recycling event at the ABQ BioPark Zoo on Saturday, April 13. ACTenviro employees, their loved ones and even a few friends managed the takeback, helping the planet (and endangered animal species, specifically) in not one but two key ways:
They collected just shy of ten thousand (10,000) pounds of e-waste. All proceeds from the sale of the waste to a local New Mexico Recycler went straight into New Mexico BioPark Society (which also supports the Aquarium and Botanic Garden) coffers. At 10¢ a pound, the event's proceeds contributed precisely $940.40 to the mission of "providing a quality facility through the support of related conservation, education and recreation programs."
By obtaining unwanted cell phones and sending them on for recycling, precious "rare-earth metals" can be reclaimed for reuse in future devices. By diminishing the need for virgin rare-earth metals, the habitat of critically-endangered gorillas in areas such as the Congo basin is protected from the devastating effects of mining.
The following Saturday, the 20th, a group of employees from our San Jose branch/headquarters and their loved ones and friends joined Save Our Shores to clean up Sunny Cove, a beach in Santa Cruz, CA. As one of five beach cleanups in the area in honor of Earth Day, the ACTenviro team helped to restore this beautiful stretch of coastline to pristine condition just in time for the upcoming summer recreation season. Many thanks to all of our employees and friends who helped out in these two events! And thanks to those of our clients, vendors and partners that pitched in to the Earth Day cause during events of their own. Let us know in the comments how you celebrated Earth Day!