Good to the Last Drop: Following Through on Spill Emergency Response with Remediation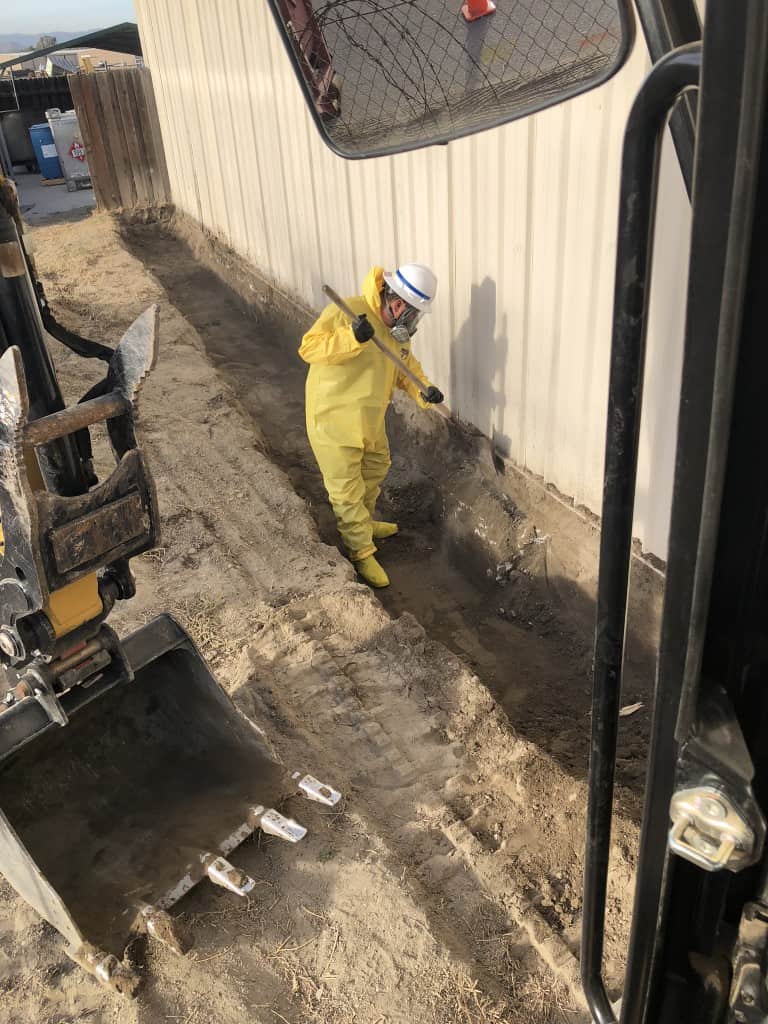 In the event of a chemical spill, the immediate concern is making the affected area safe. However, the work is not done until any contaminated ground has been thoroughly remediated.
A perfect example recently occurred at our Redlands branch. I received an early-morning call from a longtime client, who sounded panicked. At his facility, a 600-gallon tank had leaked
throughout the previous night. When the client's staff came in that morning, the tank was empty, and the containment area was full of flammable liquids.
This was a very precarious situation, as any spark could have caused an explosion. Within minutes of me receiving the initial call, I put our spill response coordinator, John Holmes, in
contact with the client to gather critical additional details. In turn, John mobilized his response team, which was on-site mitigating the spill within 20 minutes.
Soon, all the flammable liquid had safely been pumped into our vacuum truck and taken to the appropriate TSDF. The work was not complete, however, until we went back later and remediated the site. The attached picture shows the remediation being performed.
My sincere thanks go out to John and his team, who so quickly responded in the most safe and efficient matter. With everybody working together, we were able to prevent any chance of further
issues to either personnel or the environment. The client was very satisfied and appreciative of both our quick response and follow-through…as I can assure you that you would be, if you were
to reach out to us for any of your emergency response and/or remediation needs.
– Linda Jenko, Account Manager